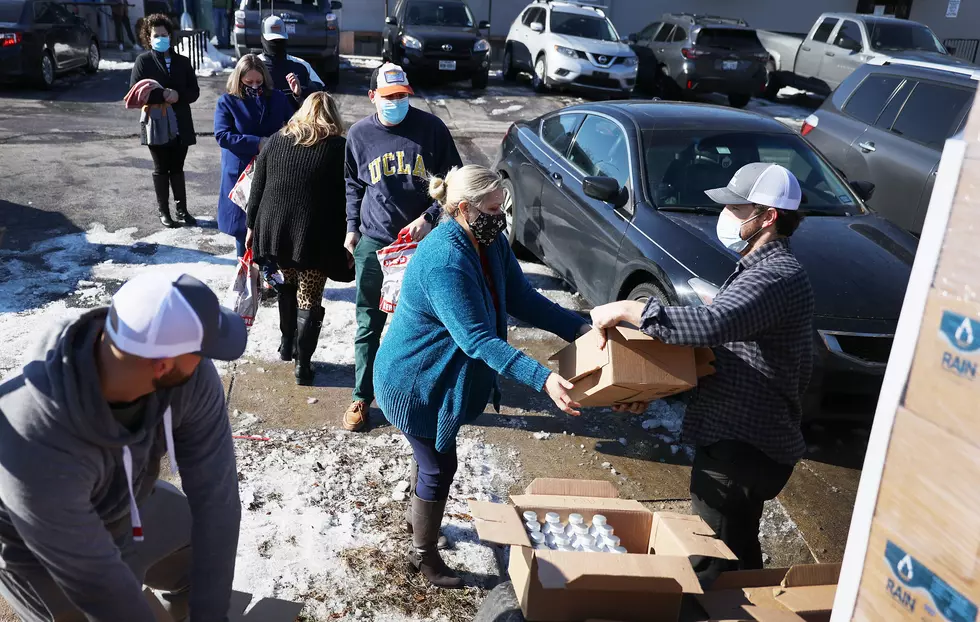 Feel Good Stories Out of Texas During the Winter Freeze
Getty Images
A majority of the cities across Texas are finally seeing warmer days and ontoday's Morning Show we had a bunch of amazing and heartwarming stories to share that came out of Texas.  By now, we've all seen the pictures and videos of Texans (and some non-Texans) helping out giving out water and food. But there are some other stories that deserve a spotlight.
There was the delivery driver who was making her delivery just as the snow storm hit. Chelsea Timmons' car began sliding on the icy road, and as she lost control, tried her best to not hit the clients home. Her car didn't the clients home, but did get stuck in their yards flower bed. The homeowners invited Timmons to stay with them. For five days, this couple brought in a complete stranger into their home to stay warm.
In Leander, shoppers at the H-E-B were stunned when power went out in the entire store and instead of leaving empty handed, were told that they could go with whatever they already had in their carts. I've heard some amazing things about H-E-B, and it makes me a little envious that we don't have one here. H-E-B went above and beyond.
Enter your number to get our free mobile app
Finally, in Plano, an Italian restaurant gave free meals to the community. Bella Italia Ristorante had no power but they had a gas stove and a gas oven. Owner Ari Isufaj decided to open his doors and ended up giving over 500 free meals of spaghetti and lasagna in just three hours. However, it didn't stop there, they also delivered 80 additional meals to the local church.
While the snow may be gone, the actions of our neighbors will forever be a wonderful reminder of Texans helping Texans.
KEEP READING: See states hit hardest by COVID-19's impact on tourism
More From NewsTalk 940 AM