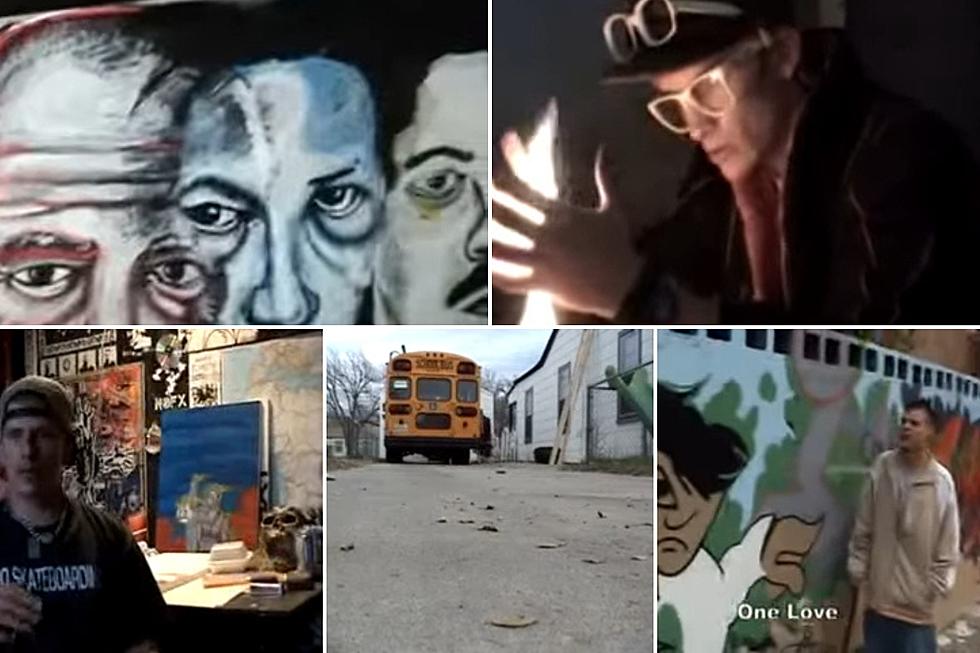 Documentary Is Strange Deep Dive Into The Stark Underbelly of Amarillo, Texas
snookiecheese/YouTube
I get that Amarillo is a pretty strange place. And I get that because of the inherent strangeness, it seems like every documentary made about the Yellow City has to really drive home how strange this city is.
But that knowledge doesn't stop this well-hidden gem of a documentary from taking the cake when it comes to "weird things in Amarillo, Texas". A four-part fuzzy, low-budget masterpiece I was clued in on.
It's a gonzo documentary titled "The Realest of the 'Rilla" and is essentially the product of four young adults in 2008 going around and interviewing the freaks, goblins, and ghouls of Amarillo, Texas.
From the colorful and rowdy character of local transients to Vietnam War veterans furnishing housing in exchange for booze, the material itself can be a stark, gritty, and oft-eyebrow raising look into the underbelly of the 'Rilla'.
It's the same brash personalities that combine discomfort with appeal all throughout the film.
It's pretty strange taking a 15-year peek back into Amarillo through the lens of a couple of eclectic, rebellious and avant-garde young adults navigating their way through town with (too much?) ease.
Watching these guys interview people in Amarillo whose lifestyles span across the entire spectrum is a perplexing, yet intriguing watch. You're never quite sure what they will say or do next.
In a twist, the hosts and their raucous entourage even get a bit of screen time as well, and all I can say here is that they are just as entertaining as the subjects they interview. They're like a cross between Beavis and Butthead and Anthony Bourdain, with a little bit of Cheech and Chong thrown in for good measure.
(Editor's note: What's up Bobby Bailey, it's Too-Tatt. One Love. Always and forever, BRANDON TRON KUNS. Tribe Life.)
But it's not all just weirdness and laughs. You'll also get a glimpse into the lives of people who are often overlooked or ignored. You'll see how the people of Amarillo come together to support one another, even if it means exchanging a bottle of whiskey for a roof over someone's head.
So grab some popcorn, kick up your boots, and get ready for a ride you'll never forget because when it comes to low-budget documentaries, it doesn't get more Amarillo than this.
Your Answers For "What's That Unidentified Amarillo Object?"
The photo of "that one creepy thing" at the Amarillo Zoo has gone viral. While we don't know exactly what it is (and have a healthy dose of skepticism), some of these answers to "what the heck is this?" have us rolling.
Weird Signs On Coulter
Check Out These 10 Horrifying Ghost Legends From Texas
Here comes 10 ghost legends from the state of Texas:
What Really Happened To The Tiny Ghost Town Of Cheapside
The Eerie Abandoned Puckett Place Apartments of Amarillo
The Puckett Place apartments at 3447 Amherst St. have been a vacant and in disrepair for well over a decade. The building has finally been slated for renovation and at long last, Puckett Place will see a new life.
In the meantime, here's a glimpse at the strange and derelict beauty that is the abandoned Puckett Place.
More From NewsTalk 940 AM