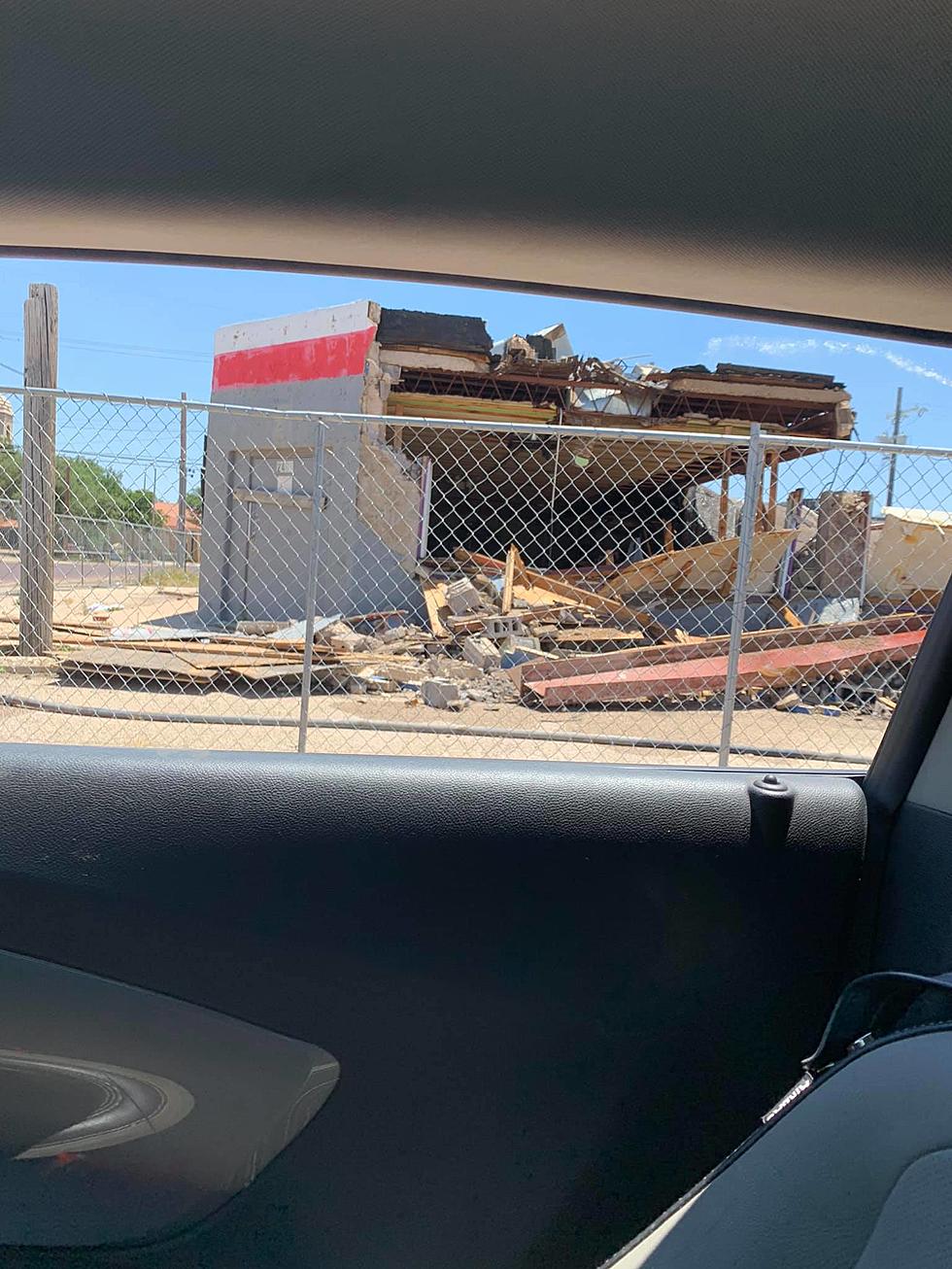 Another Legendary Lubbock Club Is Destroyed
Arkese White
The club was known by many names: Conference on Main, The Icehouse, The Place, The Godfather's, and, most notoriously, Uncle Nasty's.
For the most part, my visits were during the Uncle Nasty's era. Yup, this is where you went if you wanted to see a totally scandalous wet t-shirt contest. I still wonder to this day whether we were seeing naughty moms, college girls or ladies from the strip clubs picking up a few bucks on their nights off.
I hate to be misogynistic, but this is the first place where I heard the chant "no skin, no win." Inevitably, a random knocker would pop out of the side of a moist men's undershirt.
What was crazy about the wet t-shirt and best legs competitions was that the club and especially the dance floor/performance area were so small. It was this weird little circle/octagon that everyone would circle up in and around. It was so weird and congested that the humidity would build in the area. Thinking about it now, I remember it as more of an underground fight club atmosphere than anything sexy.
I think the club was also one of the first to absolutely flood Lubbock with merch. I'm betting someone reading this right now is going, "been there, done that, still got the t-shirt" (if you do, send a photo here). If I remember correctly, they had a nasty-looking chap in a bowler cap as part of the design.
The club and now all of its incarnations are now gone, reportedly to make way for another apartment complex and/or parking. So long, Uncle Nasty's, it was fun knowing ya.
***UPDATE*** Thanks to Chris Curphey for a picture of an Uncle Nasty's t-shirt!
."}" data-sheets-userformat="{"2":33554688,"11":4,"28":1}">
The 40 Best Cover Songs by Rock Bands
."}" data-sheets-userformat="{"2":33555201,"3":{"1":0},"11":4,"12":0,"28":1}">
55 Best Metal Covers of Classic Rock Hits
More From NewsTalk 940 AM