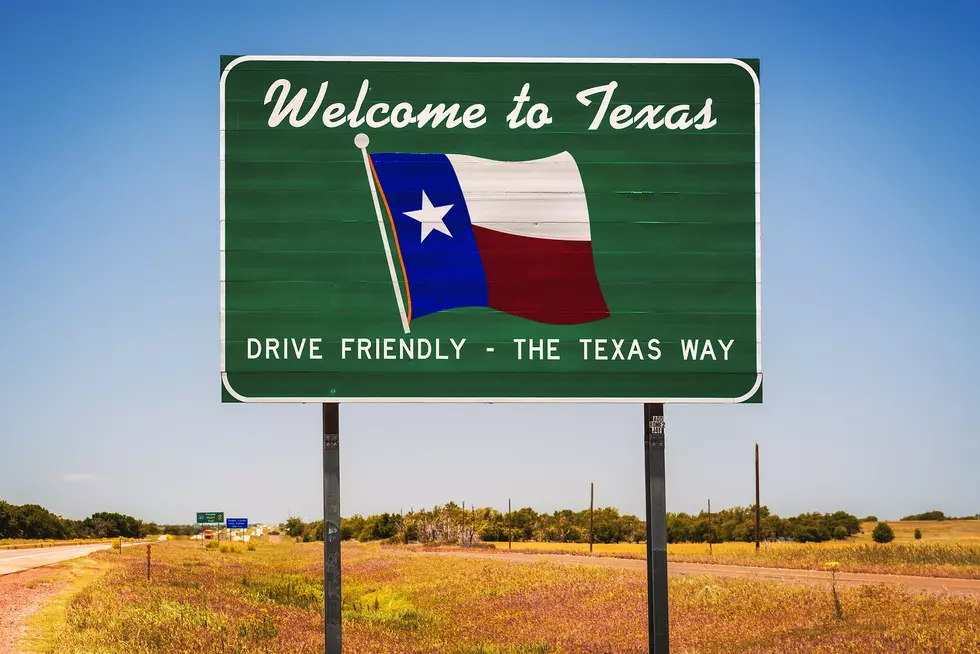 Amazing: This Group Owns More Land in Texas Than Anyone Else
Photo: miroslav_1/Getty Images
There's going to be a bunch of traveling that will be done over the holidays. I too have been putting my travel itinerary together trying to see as much family as I can this year. It always amazes me just how big Texas is. It's huge. Even being a native Texan, you have to be impressed with its sheer size.
The way I figure it, somebody somewhere has to own all this land. So, I set out on a mission to find out who owns the biggest piece of Texas. I didn't expect what I uncovered. According to a story from World Population Review, the largest private land owner in Texas is King Ranch Inc. in Kingsville, Texas. You'll find this ranch sprawled out on 825,000 acres. That's bigger than the state of Rhode Island. The King Ranch has a deep history going back to 1853. Scroll with me as we take a peek at this massive property. You've got to see this.
LOOK: THIS GROUP OWNS MORE LAND IN TEXAS THAN ANYONE ELSE
We're taking a look at the largest private land owner in Texas according to World Population Review
The Brand That Started It All
It was in 1869 that the King Ranch registered its brand. The Running W.
---
The Carriage House
The carriage house was built to house all the King Ranch horses.
---
King Ranch Main House
The main house was completed after the original house was destroyed by fire.
---
Captain Richard King
This iconic riverboat captain and businessman founded the King Ranch and the rest is history.
---
Ranch Hands Hard at Work
From driving cattle to cooking meals, the King Ranch is a real working ranch.
---
Plenty of Cowboys
With blue skies and wide open spaces, the King Ranch is a cowboy's paradise.
---
Smile for the Camera
On the biggest ranch in Texas, you're sure to bump into a longhorn or two.
---
Always a Great Time
At the end of a hard day's work, there's always time to have fun and unwind.
I must admit, before finding out about the King Ranch, I assumed the largest owner of land in Texas would have been a big corporation or an oil refinery. It's good to see the success of an honest, genuine businessman who saw a dream and chased after it. If Captain Richard King could only see what his empire has turned into. I'd suspect he'd be a very proud man.
How about you? Have you ever wanted to own a ranch? I happen to know about one you may be interested in. It's a little pricey but the views are breathtaking. Check below to see what I mean.
Most Expensive Ranch For Sale in Gilmer, TX
The beautiful home comes with over 111 acres of land.
More From NewsTalk 940 AM