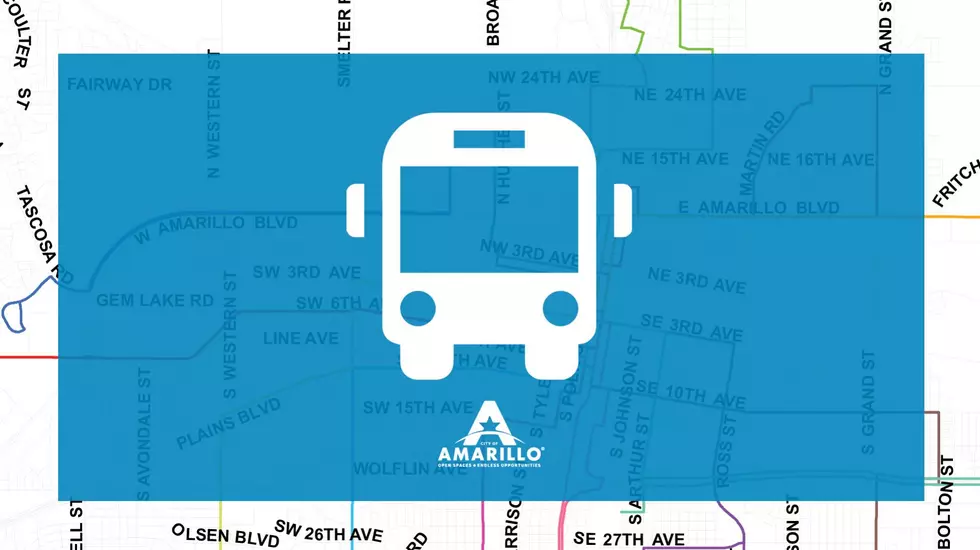 Amarillo Public Transit Makes Changes Due To COVID-19
City of Amarillo
Amid the COVID-19 pandemic in Texas, Amarillo is feeling the result across just about every business in the city. The Amarillo Public Transit System is taking action in result of lower demand and that could affect commuters who rely on the city transit service for rides to work, shopping and entertainment.
The city has reduced its normal weekday schedule to a Saturday schedule for all routes.
Maps and times for all impacted routes are detailed on the Amarillo city website.
More From NewsTalk 940 AM