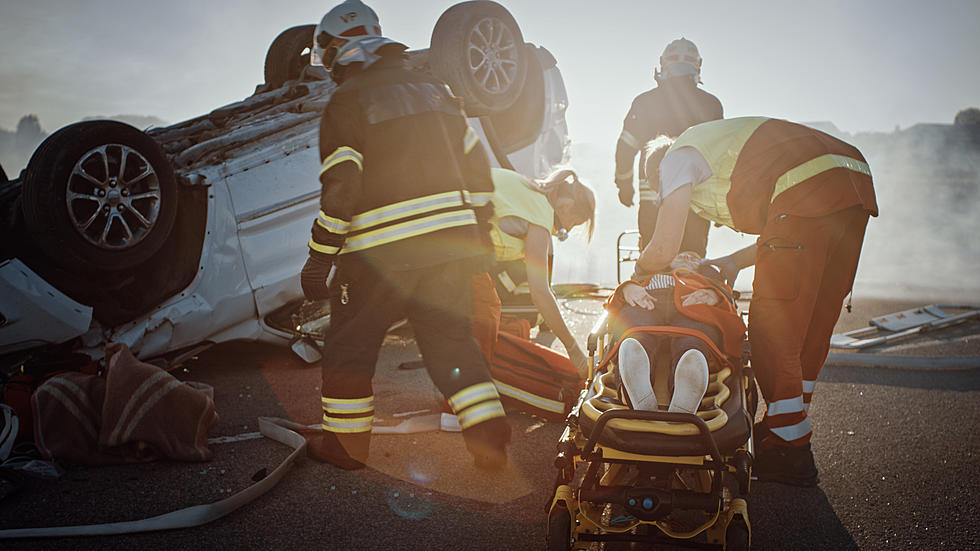 Amarillo Man Killed In Head On Collision With Semi-Truck
Getty Images/iStockphoto
A fatal accident occurred on Saturday afternoon near Midland, leaving one man dead and another injured. The collision involved a Ford F-150 and a 2012 Peterbilt truck with a trailer, and it took place on SH 349, north of Midland, around 3:45 pm.
The deceased has been identified as Luis Castenada, a 34-year-old resident of Amarillo. Castenada was driving the Ford F-150, heading west on SH 349, when the unfortunate incident occurred. The other vehicle involved was a Peterbilt truck with a trailer, driven by 36-year-old Raji Ganiyu Olalekan from Midland. The Peterbilt truck was traveling east on the same
According to the preliminary investigation by the Department of Public Safety (DPS), for reasons yet unknown, the Ford F-150 crossed over into the eastbound lane, colliding with the oncoming Peterbilt truck. The impact of the crash was severe, resulting in devastating consequences.
Tragically, Luis Castenada lost his life in the accident, and upon arrival at the scene, the Midland Death Investigator, Castanos, pronounced him deceased.
Raji Ganiyu Olalekan, the driver of the Peterbilt truck, was injured in the collision. Emergency medical services promptly responded to the scene and transported him to a nearby hospital. Fortunately, his condition was reported as stable, and he is expected to recover from his injuries.
The DPS confirmed that neither of the drivers involved in the crash was wearing a seatbelt at the time of the accident.
As the investigation progresses, more details will likely emerge regarding the cause of the crash. Authorities will work to ensure that any contributing factors are addressed and necessary measures are taken to prevent similar accidents in the future.
Our hearts go out to the family and friends of Luis Castenada as they grieve their loss.
These Might Be the Most Dangerous Intersections in Amarillo
Traffic stinks.
These intersections stink harder.
Don't hesitate to sound off if we missed any. We're happy to add more Amarillo collision hotspots to this list of shame.
Amarillo's Most Wanted: Help Bring These Fugitives to Justice
These are the fugitives who make up Amarillo's Most Wanted
list
. The individuals on this list have been accused of serious crimes and are considered a danger to society.
If you have any information about these FUGITIVES, you are urged to call Amarillo Crime Stoppers at
(806) 374-4400
or submit a Web Tip by visiting
THIS LINK
.
NEVER TRY TO DETAIN THE FUGITIVE YOURSELF!
You do not have to give your name. AMARILLO CRIME STOPPERS will pay a reward of up to $300 and you WILL remain anonymous.
Updated as of 6/18/2022
REVIEW: Amarillo Homicides in 2022
The year 2021 saw a staggering 24 homicides in Amarillo, Texas--the highest number the city had seen since 1994. A lower figure for 2022 was predicted, but the year finished out with a total of 28 homicides.
Below is a partial list of those accused in this year's murders. We have intentionally left off this list those who have been No Billed by a grand jury, had their charges modified to a lesser offense, or wherein the accused is a juvenile.
This is not an exhaustive list and is subject to change, pending legal proceedings.
Updated: January 10, 2022
More From NewsTalk 940 AM