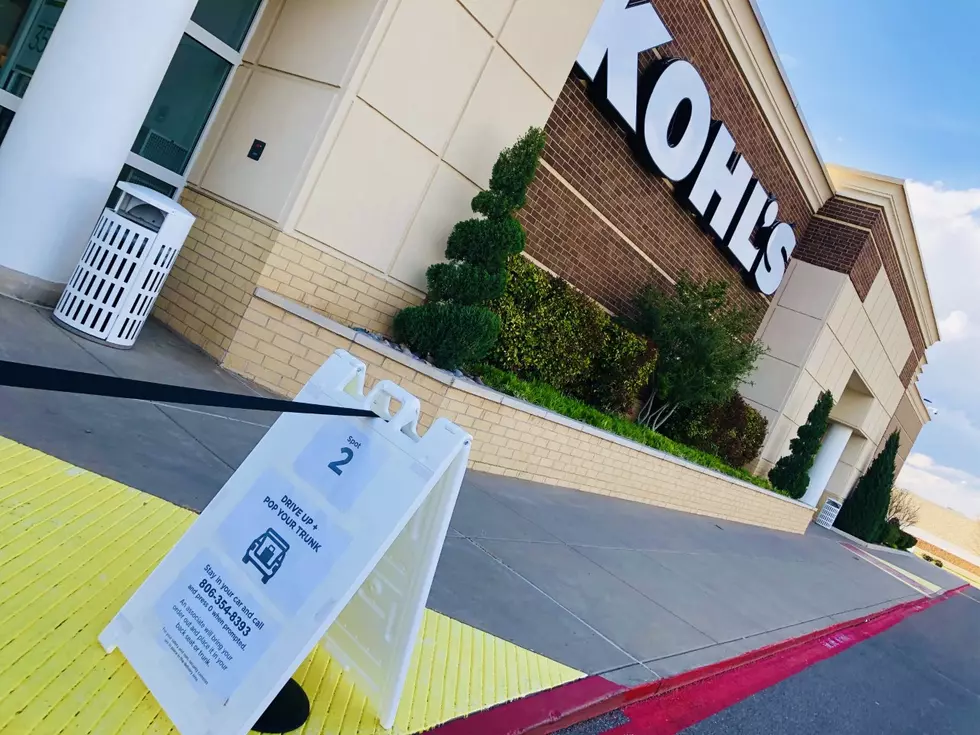 Amarillo Kohls Adds Curbside Pickup, It's Easy And Fantastic
TSM
Kohl's new curbside pickup is great. Drive up, pop your trunk and take home a new Keurig or favorite cologne and anything else in-store with limited contact.
The limited-contact free curbside service is available at Westgate Plaza Kohl's on Soncy Road. The daily service is between 11am and 7pm on all kohl's online orders. Kohl's website has marked hundreds of items as "drive up" and those items can be picked up within two hours same day free of charge.
It was incredibly easy, I bought a new vacuum cleaner this morning and picked it up after lunch. I ordered it online, got the confirmation email that it was ready, then drove to the store. Upon arrival I called the number outside and within minutes my new Shark Rotator was in the trunk on the way home. Easy.
I really hope they continue this service in the future. I love social distancing.
More From NewsTalk 940 AM