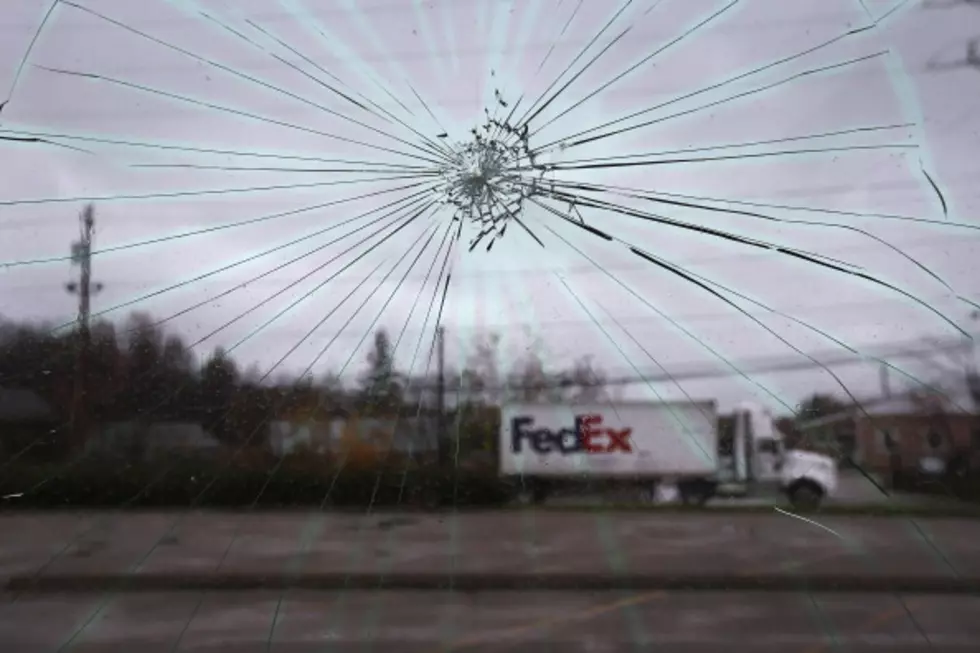 Amarillo Deputies Fire Through Glass During Domestic Intervention
Photo by John Moore/Getty Images
On August 3, 2023, at approximately 7:30 AM, the Potter County Sheriff's Office responded to a 911 call reporting a verbal altercation at 26101 Delight Drive. The caller, whose identity was not disclosed, revealed that she had been engaged in a heated argument with her boyfriend, Charles Richard Hernandez, born on January 9, 1969.
Initially deemed as a verbal dispute, the situation escalated as the call progressed, and it turned physical. The caller managed to leave the premises before law enforcement arrived, leaving Hernandez alone inside the residence. As deputies arrived at the scene, they spotted Hernandez within the house, but their attempts to communicate with him proved futile. It was later discovered that Hernandez was hard of hearing, complicating the situation further.
Law enforcement tried to establish contact via phone, yet all attempts remained unsuccessful. Left with no other choice, deputies decided to approach the residence directly. Employing a less-than-lethal round, they broke the bedroom window where Hernandez was believed to be located. This action produced the desired response, as Hernandez exited the residence without suffering any injuries.
Upon complying with deputies' orders, Hernandez was taken into custody without incident. Subsequently, he was booked into the Potter County Detention Center, facing charges for the Second Degree Felony offense of ASSLT INT/RECKL BREATH/CIRCULATION FAMILY MEMBER W/PREVIOUS CONVICTION.
The Potter County Sheriff's Office's swift response and careful consideration of less-than-lethal force ultimately resolved the situation with minimal harm.
In conclusion, the police report detailing the altercation between the caller and Charles Richard Hernandez can serve as a showcase for the multifaceted challenges faced by law enforcement in handling domestic disputes. Thankfully no harm came out of this situation, thanks to its handling
Pleased To Be Here: Happiest Mugshots of Randall County
My my my! These are some happy campers.
You'd think having your mugshot taken would be far from one of your finer moments.....but these inmates prove that you can always turn that frown upside down.
REVIEW: Amarillo Homicides in 2022
The year 2021 saw a staggering 24 homicides in Amarillo, Texas--the highest number the city had seen since 1994. A lower figure for 2022 was predicted, but the year finished out with a total of 28 homicides.
Below is a partial list of those accused in this year's murders. We have intentionally left off this list those who have been No Billed by a grand jury, had their charges modified to a lesser offense, or wherein the accused is a juvenile.
This is not an exhaustive list and is subject to change, pending legal proceedings.
Updated: January 10, 2022
Amarillo's Most Wanted: Help Bring These Fugitives to Justice
These are the fugitives who make up Amarillo's Most Wanted
list
. The individuals on this list have been accused of serious crimes and are considered a danger to society.
If you have any information about these FUGITIVES, you are urged to call Amarillo Crime Stoppers at
(806) 374-4400
or submit a Web Tip by visiting
THIS LINK
.
NEVER TRY TO DETAIN THE FUGITIVE YOURSELF!
You do not have to give your name. AMARILLO CRIME STOPPERS will pay a reward of up to $300 and you WILL remain anonymous.
Updated as of 6/18/2022
More From NewsTalk 940 AM